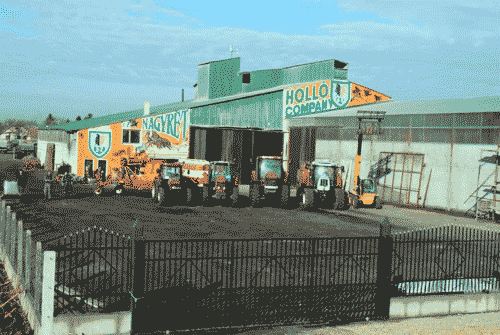 The Hollo Company Ltd. Was founded on 10.01.2011. with the relationship to secure financial and logistical services for the NagyRét agricultural cooperative, for the reason to help the members of the cooperative to take the financial commitment to build the silos. The Hollo family committed themself to aquire financal resources and rent out the silos for the cooperative to share with everyone their expoűiriences about agricultural production and cooperation.
Robert Hollo was the director of the agricultural cooperative until 2017. He worked strenuonsly both of those companies to guide his sons for the unity.
Robert, Ronald and Roland had spent many succesfull years in agriculture, by the time they were achieved good result in pig farming too.
The Topigs Norsvin AiM Doroslovo, wich is an Artificial Pig Fertilization Centre, have created in 215, since countiniusly increase the market shere, with their high quality standards.
Those companies toghether have made a pattern wich helps the associates to be able to simplify and facilitate their agricultural production and, or oig farming, not least to increase the demand of products. Today the relatad companies have more than 20 employee. Considering the business and the developpng trends, they decided to invest into the rural area of Doroszló to make even more effective of the agricultural production and of course the pig farming.
The result of a stategy is relfected in the creation of newly emerging jobs which is redound to the further success.